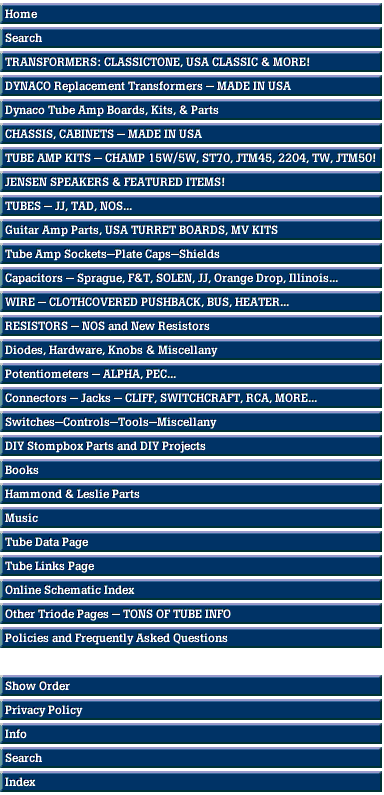 Classictone 40-18002 IS OUT OF STOCK AND NO MORE WILL BE PRODUCED. PLEASE SEE OUR USA MADE SUB FOR THIS ITEM HERE:
https://store.triodestore.com/tf65wscta48opaper.html
SUB WITH USA PAPER WOUND DELUXE OT MADE IN USA
Deluxe, Deluxe Reverb Output Transformer. Direct Replacement for Fender #s 022640, 041318, & 125A1A. All of ours have shields for extra protection. Like the vintage era originals, ours are paper layer wound for that ultimate tone! The classic! Also, a great general purpose output transformer for many 8 ohm, 18W (Marshall type?) or 20W type amp projects as well!



Triode, USA
Customer Service
M-F 9AM-4PM CT 1-800-774-3201
Email us Anytime: questions@triodestore.com